Your vacation in Naples will be complete only if you try the gastronomic delights of the city. Of course, you must eat the famous and original pizza, but don't miss the chance to taste the typical desserts and the Neapolitan cuisine in general.
Centuries of Neapolitan history have been characterized by a succession of invasions – mainly Spanish and French – and by the encountering with Moors and Arabs. These melting pot of cultures and traditions, combined with Neapolitan creativity, have provided a large variety of culinary wonders.
Our suggestion is to set up an "eating plan" and to taste a bit of everything, from family-run 'trattorie' to Michelin-starred restaurants.
We are going to enlist the most interesting places where you can eat in Naples. However, we do not take responsibility for any weight increase due to your Neapolitan stay.
Are you ready to find out more?
Di cosa parliamo in questo articolo
The best pizzerie in Naples
Pizza is something sacred in Naples, and it must necessarily present certain features guaranteed by the brand "Vera Pizza Napoletana", created by the Associazione Verace Pizza Napoletana (AVPN):
round;
soft;
raised cornicione (the frame);
central part maximum 4mm thick.
As you will notice, pizzerie are at almost every corner of the city, therefore selecting the best Neapolitan ones is not easy at all.
Wherever you choose to eat, it is quite unlikely that you will walk out of there disappointed by the pizza you have been served.
Nonetheless, here are our advice on the most famous pizzerie in the city:
Sorbillo: in via dei Tribunali, just 10 minutes walk from Napoliving, and it is a historic pizzeria. Since 1935, he has been making pizzas that overflow from the plate. There are other branches which are worth trying: Zia Esterina, in Piazza Trieste e Trento (20 minutes on foot) and Lievito Madre a Mare, in Via Partenope on the Lungomare (about half an hour on foot). You will have to queue up anywhere, but you won't regret it and you will find gluten free options too;
Antica Pizzeria Da Michele: in via Sersale, nearby the Central Station and just a 12 minutes walk from our rooms. It is another historic pizzeria, where you can only eat the two traditional types of pizza, Margherita or Marinara. They do not serve others. The line always takes time and you will probably have to share a table with other people, because the place is very small. A unique experience!;
50 Kalò: in Piazza Sannazaro, near the Lungomare of Mergellina. It is one of the most famous – and expensive – In Naples, recommended as a pizzeria of excellence by the Gambero Rosso and the Michelin Guide;
Spicchi d'Autore: in via Gino Doria al Vomero, it is a gourmet pizzeria. In addition to the traditional pizza, you will have the opportunity to choose slices of different flavours until you compose a whole pizza, to taste different ingredients;
Starita: you can find it in Materdei (half an hour on foot). It is one of the most famous in Naples. It makes both traditional pizzas and more innovative ones. We recommend the "angioletti", small pieces of rolled and fried pizza dough;
Concettina ai Tre Santi: in via Arena della Sanità, about 30 minutes on foot from Napoliving. It was a Neapolitan 'basso' (a street level house) where the great-grandmother of Ciro Oliva, the current owner, served fried pizzas. Today, it is one of the most famous and popular pizzerias in the city, and you will also find gluten free options;
Isabella De Cham: in via Arena della Sanità too, and it is the realm of fried pizza. Since it has many vegan options, we decided to tell you more about it in our article on Neapolitan vegetarian and vegan restaurants;
Di Matteo: an historic pizzeria in via dei Tribunali, open since 1936. Their enormous pizza, made up of traditional ingredients, makes it very popular both among Neapolitans and tourists;
La Figlia del Presidente: another historic pizzeria, located in via del Grande Archivio, and run by Maria, daughter of Mr. Ernesto, known as "il presidente". Tere are two reasons behind its name: the first one is that Ernesto was president of the Margherita Regina Association, and the second one is the close encounter with President Clinton, to whom he tried two of his pizzas, one fried and one baked. After his death, her daughter opened this pizzeria in memory of her father. You will find the best fried pizza and the best "frittatina" (an omelette mainly made up of pasta) in town;
Olio e Pomodoro: it is in via Cilea (Vomero district), a bit far from the city centre. From Napoliving, it is possible to reach it by metropolitan: get on at "Università" stop and get off at the seventh stop, Quattro Giornate, from which the pizzeria is only few steps far. You can choose doughs different from the classic one, with wholemeal flours or those deriving from other cereals. Pizza Stella and DOC Vesuvio worth giving a try.
Remember that, apart from sitting at the table of a pizzeria to eat the traditional excellent pizza, in Naples you can try a tasty 'wallet' pizza, a smaller type of Margherita or Marinara which can be double folded so as to eat it while walking around the city (without getting dirty!).
You can grab one of them almost everywhere, but the historic pizzerie that make good wallet pizzas are:
Antica Pizzeria Port'Alba, located in Port'Alba;
Pizzeria I Decumani, in via dei Tribunali;
Pizzeria al 22, in Pignasecca;
Pizzeria Fortuna, in via Mancini, at the Central Station;
Pizzeria Tutino, nearby Porta Nolana;
Da Attilio, also in Pignasecca;
Pizzeria Giuliano, near the fountain in via Monteoliveto.
Now let's learn about the typical, tasty ad delicious Neapolitan cuisine.
The best trattorie in Naples
Apart from pizza, Naples offers many culinary specialties, from Genoese to ragù, from pasta with potatoes to spaghetti with seafood.
Eating well in Naples is kind of a ritual that you can not give up during your holiday, so here is a list of the best trattorie:
Trattoria Da Nennella: in Vico Lungo Teatro Nuovo, just 15 minutes walk from Napoliving. In this restaurant you eat "as if you were at mom's". The staff is very folkloristic and welcomes you by using "colourful" Neapolitan expressions. Just remember they joke and play along with them! You must try pasta with potatoes and provolone, pasta with beans, linguine with octopus and roasted cuttlefish;
Trattoria San Ferdinando: in via Nardones, about twenty minutes walk from our rooms. You will have the opportunity to taste the typical Neapolitan cuisine as it has been prepared for years of tradition. Attended by actors, musicians and directors of the San Carlo. Try the excellent fish main courses, the wide choice of side dishes and first courses typical of the Neapolitan tradition;
Osteria La Mattonella: in via Giovanni Nicotera, about 25 minutes walk from Napoliving. It is a room with an original structure covered with 'riggiole' – a typical ad historic kind of tiles. Do not miss the Genoese, Luciana octopus and ragù;
Locanda N'Tretella: in Salita S.Anna di Palazzo, about 20 minutes from our rooms. It is named after Pulcinella's girlfriend. It can let sit only 25 clients, but they refresh their grocery daily. You can choose between a seafood menu and a meat/vegetables menu, but the dishes are made according to the ingredients of the Slow Food presidium available;
Trattoria Antonio La Trippa: in via Partenope, on the Lungomare. It is a place where everything is Neapolitan style, from the furnishings to the dishes. It would worth giving a try even just for the squid meatballs and pea skin, but other dishes, such as larded mezzani and spaghetti with anchovies, are delicious as well;
Osteria Pisano: in Crocelle ai Mannessi square, near the Central Station and Via Duomo. It is in the Forcella district, about 20 minutes walk from Napoliving, and it is a historic tavern which was born about 70 years ago. Their grocery shopping is daily as well. We recommend trying the antipasti to enjoy small portions of side dishes and main courses. Do not miss the tripe with tomato and the breaded and fried artichokes;
Trattoria La Campagnola: it is in Piazzetta Nilo. A convincing sign is hanging at the entrance: "you eat well and spend little". There is not much to add, except that the menu changes daily and the main dish is the eggplants parmigiana;
Osteria Il Gobbetto: in via Sergente Maggiore, a cross street of via Toledo, about 20 minutes walk from our rooms. You will breathe an atmosphere made of folklore, tradition and a pinch of history. Staff dressed in clothes of the Borbones period will serve you the freshest fish. Do not miss the scialatielli with seafood!
We are sure we have tantalized your taste buds, but that's not all, because we are about to enlist the best restaurants in Naples.
The best restaurants in Naples
Naples is a seaside city, that's why we selected the best fish restaurants for you.
Here is a list of Neapolitan restaurants where you can find fresh and tasty fish, but also meat cuisine:
Ristorante Zì Teresa: a historic restaurant located in the characteristic Borgo Marinari. It has a terrace overlooking the sea from which you can admire the view and taste linguine with clams, smoked salmon and other delights;
Il Miracolo dei Pesci: in Largo Sermoneta, on Lungomare. It is a bit far from Napoliving (about 1 hour), however the walk is very pleasant. It has been run by a family of fishermen for four generations. It offers wide choice, but our advice is linguine with small octopus, tuna tartare with red pepper and turbot in almond crust;
Casa Tua al Duomo: in via dei Cimbri, nearby Via Duomo and 10 minutes walk from our rooms. Among the various delicacies, a special one is fried rice with cod and cruditè with tuna, shrimp or sea urchins;
Europeo di Mattozzi: in Piazza Borsa, only 2 minutes walk from us. A historic place which, apart from pizzas and typically Neapolitan specialties, offers brilliant fish dishes such as roasted amberjack, steamed prawns, spaghetti with clams and snapper fillets in potato crust;
Ristorante Cru…Do Rè: in via Poerio, nearby the Lungomare, half an hour on foot from our rooms. As the name suggests, it is specialized in raw seafood, and its main dishes are purple prawns and large sea urchins. Cooked specialties are served too, and we recommend the octopus in cassole with cicierchie;
L'Ostricaio: going to the Chiaia district, nearby the previous restaurant, you will find this place, named after the oysters seller, a historical figure of the 1940s. In its menu you will find mainly oysters, but mussels 'impepata', sautéed clams and first courses such as risotto alla pescatora are worth trying too;
Palazzo Petrucci: here you will fin yourself in a historic building of a slightly more expensive area, on the beach of Villa Donn'Anna in Posillipo. This was the first restaurant in Naples to receive 1 Michelin star. The variety of dishes is very refined and revisited, but those which you can not miss are raw scampi with centrifuged broccoli and the red mullet with soy sauce on cabbage cous cous. The costs are higher than the other restaurants on the list, but it is certainly a unique dining experience;
Veritas: another starred restaurant – 1 Michelin star – in Corso Vittorio Emanuele. Perfectly balanced between tradition and innovation, here you will find meat and sea dishes, among which we suggest the steamed cod with escarole, black olives and black truffle strips, or the anchovy millefeuille with buffalo mozzarella and Vesuvius broccoli.
Naples' street food is popular as well. You can enjoy it while strolling around to visit the city.
The best street food in Naples
Neapolitan street food is loved by both inhabitants and tourists, because it lets you eat without wasting time, therefore you can plan you stay better.
We are going to tell you about some delights of the Neapolitan tradition, and where you can try them:
'Cuoppo' of fried meat, vegetables or seafood: the contents need no presentation. The 'cuoppo' is the cone rounded paper in which you will be served your fried food. You can grab one at "Il Cuoppo", in the city centre, or at "Passione di Sofì" in via Toledo;
Tripe: 'O pere e 'o musso' for strolling is typical in Naples, especially on Lungomare. It consists of pig's feet and calf's snout, both boiled, cooled and cut into small pieces. In the Pignasecca area, the best one is certainly Tripperia Fiorenzano. On Lungomare, however, you will find many vans selling it: the best known is Gigino, nearby Piazza del Plebiscito;
Taralli: ask a Neapolitan what is the best way to admire the view from the Caracciolo seaside, and he will certainly answer "while eating taralli with cold beer". The most famous are those of Casa Infante, a franchise that you can also find in via dei Tribunali and in via Toledo.
Above these solutions, we recommend three places where you must try street food:
Capatoast: it is a franchise which, as stated in its slogan, "did not invent toast, but made it extraordinary". You can find it in Vomero and Chiaia districts, and in Piazza Municipio. It is the first take away toaster in Italy, created in Naples, as indicated by the name recalling the dialect "capa tosta", which means "stubborn". More than thirty recipes of savoury and sweet toast, from classic ones to gourmet combinations, but also vegetarian, vegan and gluten free. You will be spoiled for choice!
Puok Burger Store: if you know the famous Neapolitan food blogger, Egidio Cerrone aka Puok e Med, then you will know that in Naples there are two of his branches: one in Spaccanapoli and the other one in Vomero. His sandwiches are huge, delicious and every month there is a new one, off the menu, inspired by movies or TV series. You will often find lines, but the experience is worth trying.
Giri di Pasta: two branches in this case too, one in Vomero and the other one in via dei Tribunali. Inspired by the Neapolitan tradition of recovering leftovers to make recipes, Giri di Pasta offers pasta omelettes in 13 different single-serving variants, all created with Campania doc products.
Finally, here we are to the end of the menu and sweetest moment, for which we are going to enlist the best pastry shops in the city.
The best pastry shops in Naples
The typical Neapolitan cuisine also includes traditional pastry, widely known all over the world, made of curly and shortbread sfogliatelle, babà and sweets made out of the creativity of pastry chefs, such as 'fiocchi di neve' (snowflakes).
Remember you that pastry shops are often bars as well, so you can have a coffee or breakfast.
Here are the best ones, known in Naples for the deliciousness of their desserts:
L'Antico Forno Attanasio, nearby the Central Station;
Scaturchio, in Piazza San Domenico Maggiore, famous for inventing "Il Ministeriale", a dark chocolate in the shape of a medallion filled with liqueur cream, and Babà Vesuvius;
Bellavia, which now has branches all over the city (the best known of them is in Via Luca Giordano al Vomero);
Carraturo, nearby Porta Nolana;
Poppella: in the Sanità district, famous for its 'fiocchi di neve' (snowflakes), brioches filled with cream;
Pintauro: a historic pastry shop in Via Toledo. Since 1785, it is also known as "La Casa delle Sfogliatelle";
Capparelli: in Via dei Tribunali, famous for its babà;
Leopoldo Infante: has several branches in the city, and it is famous for the 'babbasone', a glass with layers of babà inside alternating with different creams;
Gran Caffè Gambrinus: in Piazza Trieste e Trento. A historic place to not be missed, even if it is not purely a pastry shop. You can try traditional desserts, but its specialty is Neapolitan coffee.
We hope to have succeeded in giving you many choices for eating in Naples, whatever your tastes or wishes.
We are looking forward to be your headquarters while discovering Naples its delicacies!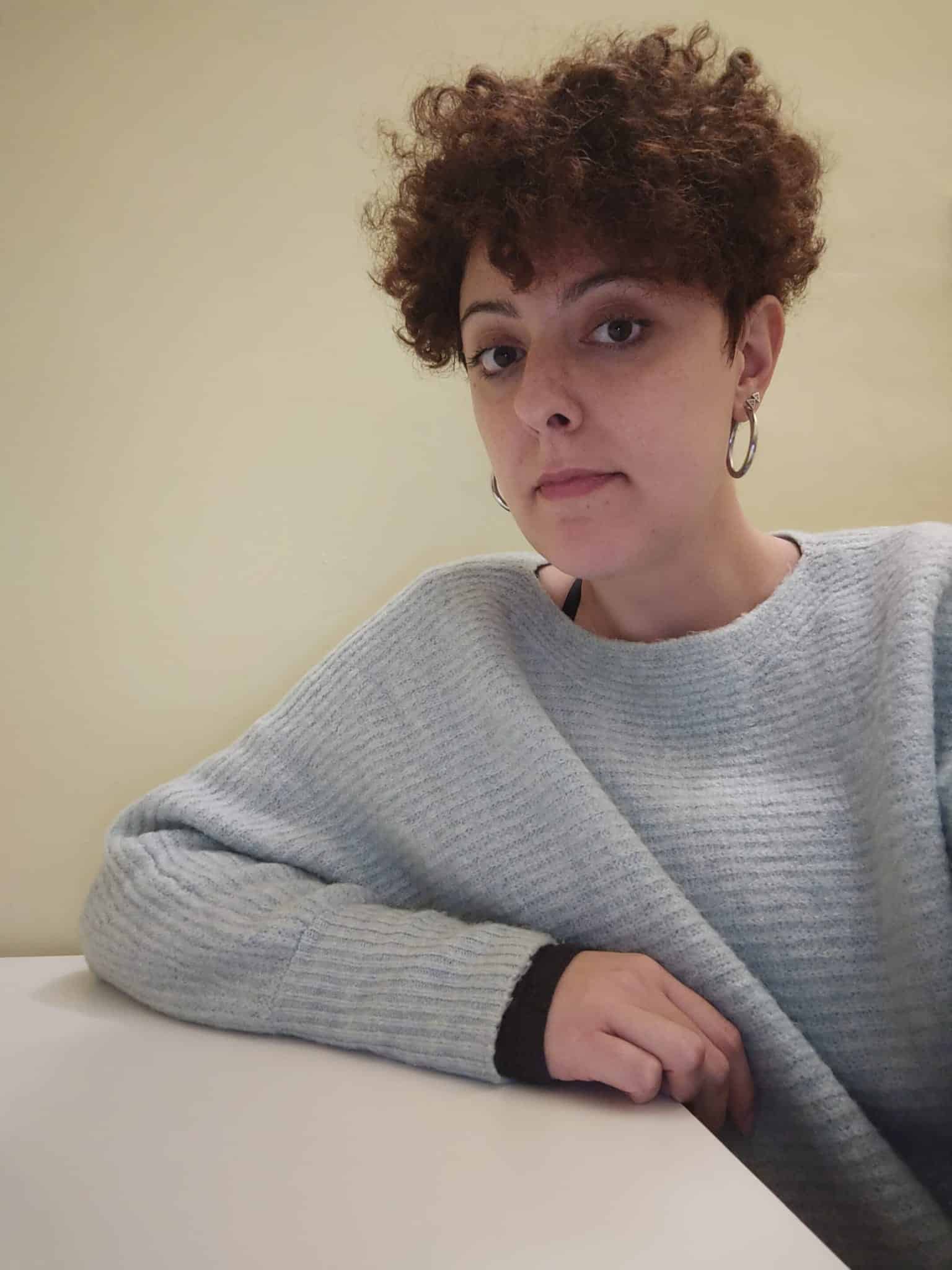 Insegnante di lingua e letteratura inglese per la scuola secondaria, traduttrice e correttrice di bozze. Coltivo con devozione e premura l'interesse per la cultura giapponese, e nutro tutte le mie altre creature con la stessa cura: libri, film, musica. Viaggio tanto, ma resto figlia di Partenope.