Pompeii
We are waiting in our PompeiI suite
Welcome to our Pompei Suite
The Pompeii Room of the Napoliving structure has been conceived and decorated in full Pompeii style, with a wall entirely painted with the classic red associated with the ancient city destroyed by Vesuvius, and embellished with two paintings that take up some legendary symbols – such as the Cave Canem – made by an extraordinary local artist.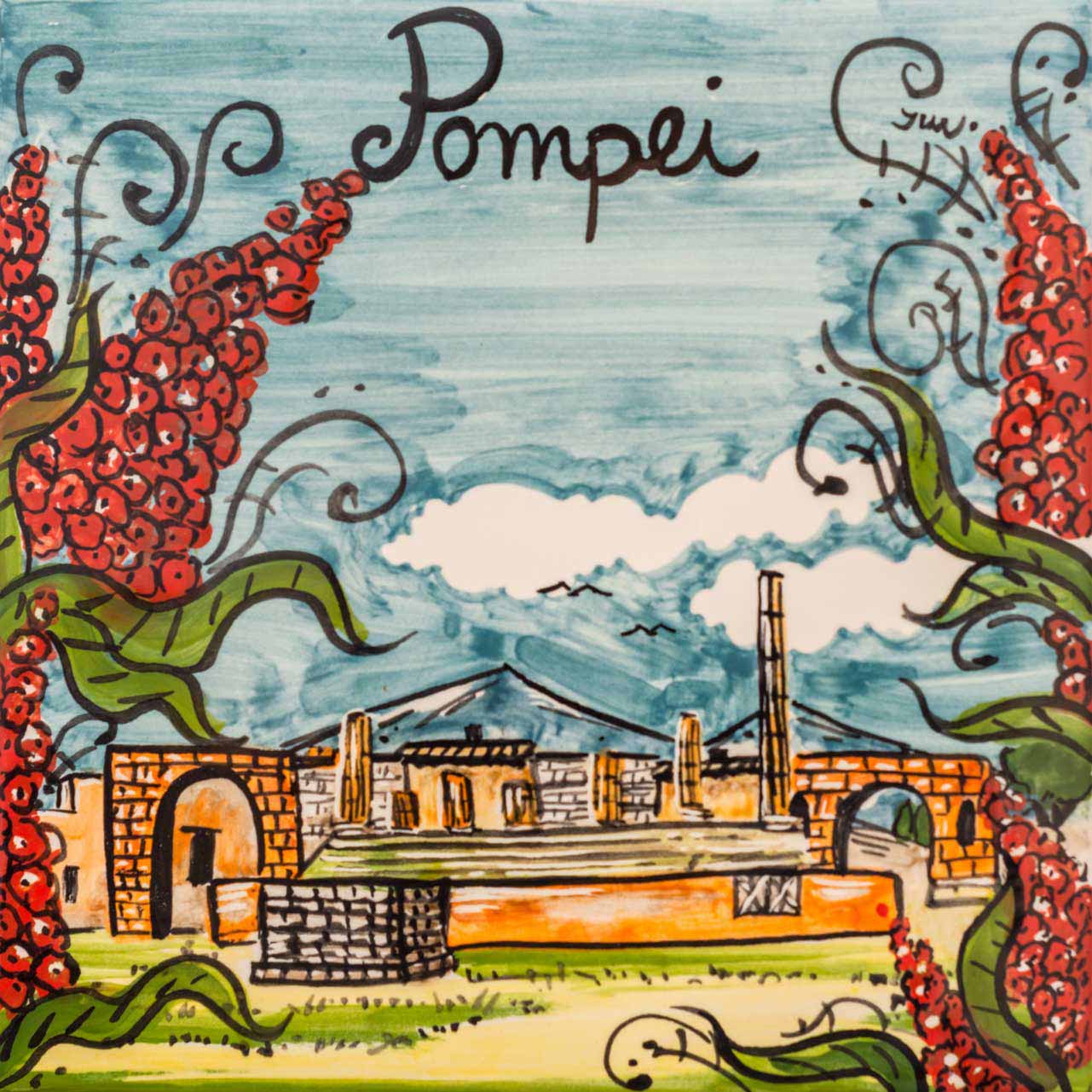 Equipped – as all the rooms of the structure – with a private bathroom with large shower, the Pompeii Room is ideal for a couple or a single traveller, also thanks to its many comforts:






Electric kettle and tea and herbal tea kit




Why a room dedicated to Pompeii?
Pompeii is known everywhere as home to the world's largest archaeological site, declared a World Heritage Site by UNESCO in 1997.
But this, we are certain, you already know.
That's why we decided not to dwell on historical-artistic information about Pompeii – we did so in a dedicated article on our blog, which you can find here.
On this page we prefer, instead, to tell you a story that, perhaps, you don't know.
Make yourself comfortable and keep reading.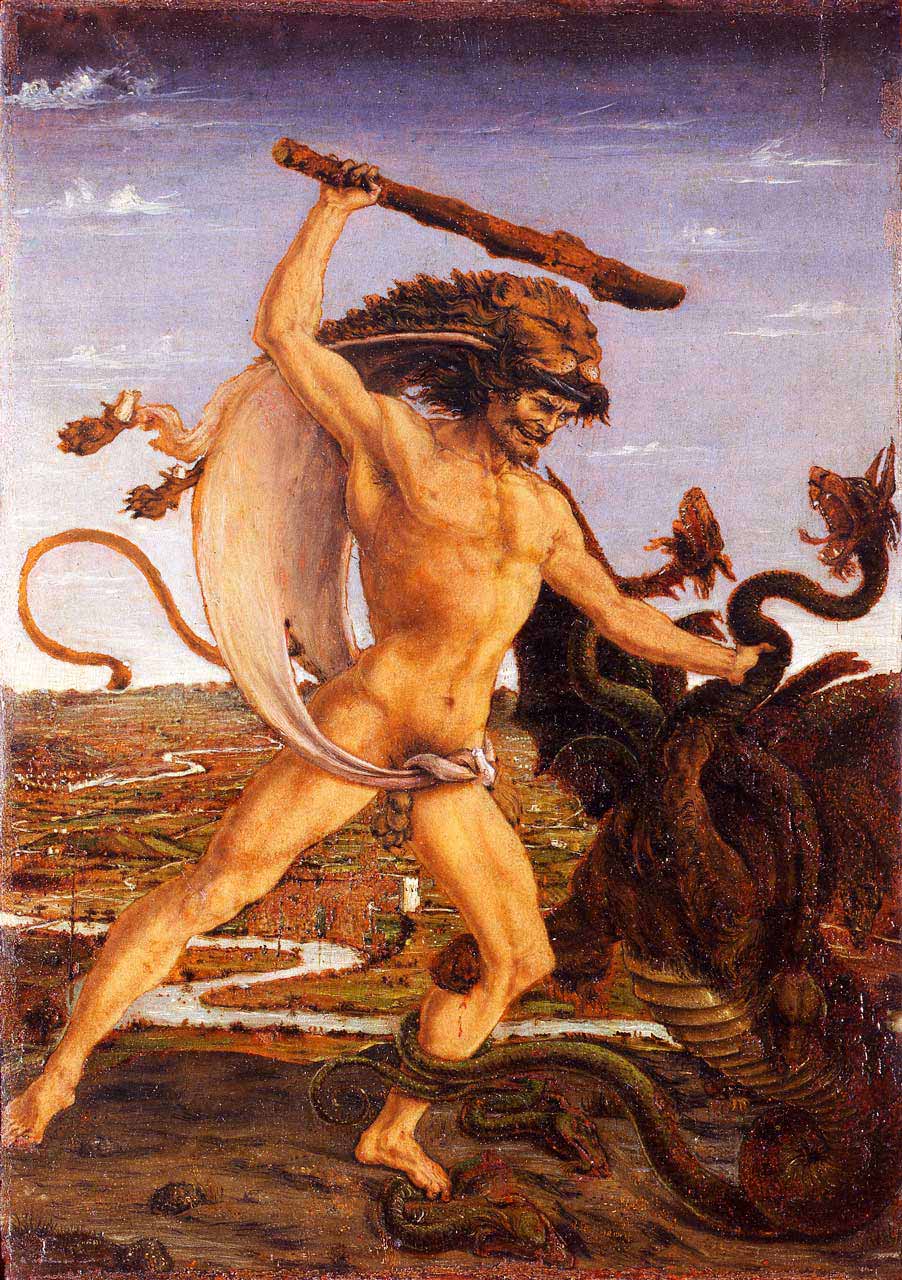 The legend of Heracles and the birth of Pompeii
Few people know that, according to legend, the origins of Pompeii and nearby Herculaneum are linked to the famous challenges faced by Heracles, the Greek demigod identified, in Roman times, with what we now all call Hercules.
Exactly, we are talking about the 12 Labours of Hercules, who had to face Heracles of Thebes, son of Zeus and Alcmena.
It is said, in fact, that during the tenth effort, Hercules was forced to cross Spain to reach the possessions of Gerion, a three-headed monster, which were at the ends of the earth then known, where he founded the so-called Pillars of Hercules, the Strait of Gibraltar today.
The clash between Heracles and Gerion took place on the Isle of Erythia, and ended with the defeat of the giant, the strongest among mortals.
Having completed the tenth struggle, Heracles had to return to Greece to face the next challenges. On the way, he crossed Italy, where it seems he founded the cities of Pompeii and Herculaneum.
The latter, in fact, owes its name – according to legend – to the demigod son of Zeus, while the word Pompeii derives from the Greek word πομπή, which in Italian means "procession", the one the locals would have given to the newly arrived hero.
Historians, over the centuries, have obviously ruled out this legendary Pompeii origin, but a city like Pompeii, with what it had to endure in the fateful 79 A.D. and what it later became – a place that has stood still in time – seems to be the result of a myth.
Like the one of Heracles.
Find the most suitable stay for you!
Napoliving
Cataldo Srl
via Vesuvio, 37 • Napoli
Tel. +39 325 58 96 524