When in Naples, many places in the surroundings might intrigue you. The fact that they are close-by will encourage you to search for details on how to reach and visit them.
One of these places is Sorrento, situated just across the Gulf of Naples, on the north side of Sorrento Peninsula: the most extraordinary stretch of coast in the whole world.
It is located in a desirable position: it overlooks the Gulf, and it also has a privileged view on Mount Vesuvius and Capri.
This is a unique place. You will not find anything more charming, not only because of Neapolitans, but also because of all tourists visiting Sorrento.
Its reputation precedes it: wild landscapes, distinctive narrow streets in the old town, and giant lemons and delicious limoncello.
In this typical Mediterranean frame, there are many things to do and experience. Be prepared to look up for all the places we recommend.
First things first, how would you reach Sorrento?
Di cosa parliamo in questo articolo
How to reach Sorrento from Naples
If you want to reach Sorrento from Naples, you have different options, according to your preferences and needs:
By train: from Piazza Garibaldi train station, take Circumvesuviana, a local train line. It will take almost 1 hour and 10 minutes, Sorrento is the last stop. The price for the one-way ticket is €4;
If you come to Naples by plane, from Capodichino airport, you can take the Curreri bus to Sorrento, it takes almost an hour. The price for the ticket is €10, and you can buy it on the bus;
By car: from motorway A3 Napoli-Pompei-Sorrento, take the exit Castellammare di Stabia and go ahead following directions to 'Sorrento';
By ferry: Napoli-Sorrento line is functioning all year round, and routes leave from Molo Beverello dock.
If you want to visit Sorrento in one day, you need to know how to organise it.
This is a list of things you cannot miss.
Sorrento Cathedral
Walking on Corso Italia, the heart of the city, you are going to reach Sorrento Cathedral, with its clock tower.
Also known as Cattedrale dei Santi Filippo e Giacomo, it was built on the ruins of a Greek temple.
The gothic-style exterior is plain and white, contrasting the interior where you can appreciate the ceiling decorated with paintings in Baroque style, the organ right above the entrance, and the inlaid wooden choir.
On the right side, you can see a chapel with the baptismal font where, in 1544, the poet Torquato Tasso was baptised.
It would be interesting if you could attend a Mass – even if you are not a Christian – to experience the evocative atmosphere of the place.
The Old Town
Sorrento old town is located in the best spot to lose yourself in narrow streets and colourful alleys, typical of Mediterranean cities.
Here you can find the authentic side of Sorrento, with local handicraft shops and vivid restaurants.
You will not need a map, wandering a couple of hours around the city will make you understand why Sorrento is so attractive.
In the old town, you will see various historical buildings, such as the Basilica di Sant'Antonio, and the San Francesco complex which includes the church, the cloister and a monastery.
Chiesa di San Francesco
The San Francesco d'Assisi monastery complex, including the church, the cloister and the monastery, is worth visiting.
It is located across from the Villa Comunale. You will be stunned by its architectural structure, from the 14th century.
Inside, there are a wooden statue representing San Francesco and a painting portraying the Saint while receiving the stigmata.
Near the church, the Benedictine Monastery stands. Some Conventual friars still reside here.
Certainly, the cloister from 1300, with its arched structure, is the cherry on top.
During the nights in August and September, in the cloister, you could listen to classical music concerts or enjoy outdoor exhibitions, under a sky filled with stars.
Piazza Tasso
Piazza Tasso is the best place to enjoy Sorrento, it is surrounded by outdoor cafés, fruit barns, and horse-drawn carriages to take a delightful tour of the city.
The Piazza takes its name from Torquato Tasso, its most celebrated resident. It is decorated by a monument in his honour and the statue representing Sant'Antonio Abate, the patron saint of Sorrento.
The terrace is the gem of this Piazza, it is located on the northern side and it overlooks a narrow tuff gorge with a street leading to Marina Piccola.
Are you looking for a place to sit and relax?
Book a table in one of the bars of Piazza Tasso and enjoy the intense atmosphere of Sorrento.
Marina Grande and Marina Piccola
If you would like to enjoy a different view of Sorrento, take a walk to Marina Grande and Marina Piccola.
Marina Grande is a tiny fishing village you can reach through a street made of stone steps.
If you know the film 'Scandal in Sorrento' starring Vittorio De Sica and Sophia Loren, you should recognise the location.
A place full of restaurants, tiny cafés and beach resorts will await you.
Marina Piccola is the port of Sorrento. Here, you would find ferries from and to Capri, Naples and Amalfi.
It is located in a fascinating cove, once called Marina di Capo Cervo, from the promontory above.
On both sides, there are beach resorts built on stilts, since the shore is not wide enough.
Vallone dei Mulini
Vallone dei Mulini is one of the most appealing spots in Sorrento: a crevice in the rock dating back to 35,000 years ago, caused by the most devastating burst in Campi Flegrei.
In the Sorrento Peninsula, you can find 4 valleys. Vallone dei Mulini is the best preserved one.
Its name refers to a mill used to grind grain since 1900. From here, you could see the ruins, with plants and musk enclosing them.
Museo Correale
If you love art, you should visit Museo Correale. It is placed in the eighteenth-century residence of the family, called Villa alla Rota.
The building was donated to the city of Sorrento from brothers Correale. In 1924, the museum was opened. Among other things, it displays furniture from 1600 and 1700, Greek, Roman and Mediaeval findings, porcelain and majolica from Capodimonte, Bohemian crystal, and traditional Neapolitan Nativity Scene figures from 1700.
You can visit its 24 rooms, and enjoy the beauty of its garden and the panoramic terrace overlooking the Gulf of Naples.
We would like to conclude by stimulating your appetite: we suggest the renowned 'gnocchi alla sorrentina' with tomato sauce, basil and melted Mozzarella.
Our 'Sorrento' room
If you are planning your trip to Naples, you cannot miss Sorrento, it is too close not to visit it.
It is a unique place, ideal to spend a day out of the ordinary.
In our hotel, Napoliving, we named a room in honour of the wonderful city of Sorrento.
It is adorned with a yellow light wall evoking the sun – which enlightens the Gulf of Sorrento, and its famous lemons. Our 'Sorrento' room, with paintings and details recalling the city, awaits you for an enjoyable stay.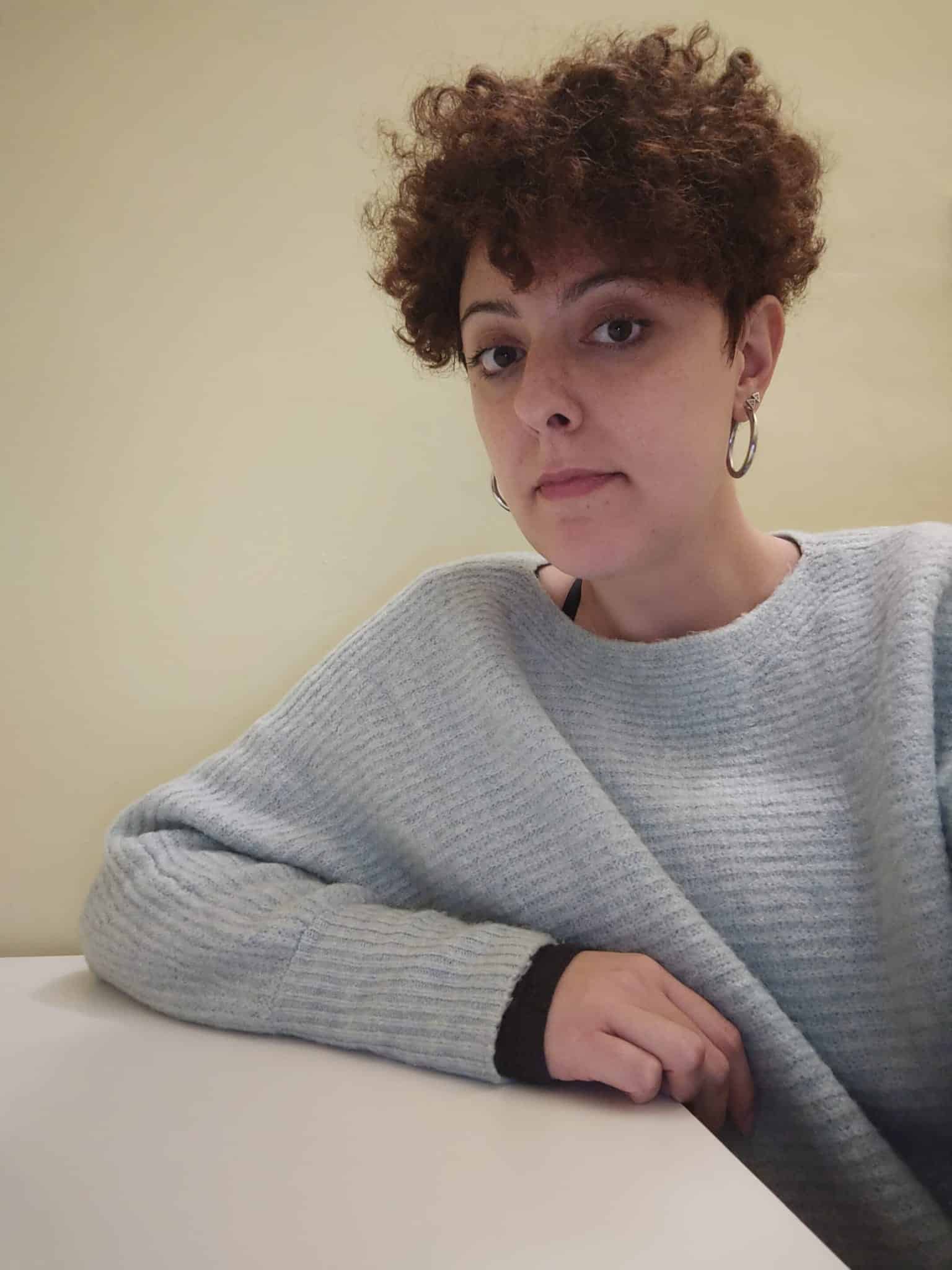 Insegnante di lingua e letteratura inglese per la scuola secondaria, traduttrice e correttrice di bozze. Coltivo con devozione e premura l'interesse per la cultura giapponese, e nutro tutte le mie altre creature con la stessa cura: libri, film, musica. Viaggio tanto, ma resto figlia di Partenope.