Gritty and artistic, Naples is the biggest city in the south of Italy and it certainly knows how to please the needs of each and every one.
From its monuments to the archaeological treasures, from the best Italian – in the world – pizza to the exciting street life: Naples must be lived to the fullest.
If you're determined to visit it, maybe you have already made up your mind about where to go, all the landmarks.
And there are a lot of things you can see in Naples within one or a few days, indeed. However, in this article we are going to tell you what to do to live completely the atmosphere of the city: food, art, events, strolls, surroundings and unusual things to find out.
You will find yourself bewitched, that's for sure!
What to do in Naples: food

Of course you know the culinary reputation of Naples across the board.
Everyone is attracted by the curiosity of trying all the delicacies whose fame has preceded them.
Pizza and Fried Pizza

The symbol of neapolitan cousine is undoubtedly pizza, and it is virtually impossile not coming across its wonderful smell.
The air smells like pizza!
You will find a pizzeria ready to welcome you and to let you enjoy its fortune, made of yeast dough, at every corner of city streets.
Trust the historical pizzerie, which have been offering their traditional pizza for a very long time, or on the new ones, offering gourmet or innovative recipe pizzas.
Do you know that pizza belongs to World Heritage Site since 2017?
This is the reason of the choice, accordind to the Committee:
"The culinary know-how linked to the production of pizza, which includes gestures, songs, visual expressions, local jargon, the ability to handle pizza dough, perform and share is an indisputable cultural heritage. Pizza makers and their guests are engaged in a social ritual, whose counter and oven act as a "stage" during the pizza making process. This occurs in a convivial atmosphere involving constant exchanges with guests. Starting from the poor neighbourhoods of Naples, the culinary tradition is deeply rooted in the daily life of the community. For many young practitioners, becoming Pizzaiolo is also a way to avoid social marginalization."
And if you want to taste it exactly like a real Neapolitan, just try the wallet pizza: it is small size, if compared to the classic one, and the name reminds the folding from both sides, just like a wallet.
It is a quick walk-around pizza, preferred by Neapolitans during lunch break and even by many tourists, because they can carry on visiting the city without taking a seat.
Do not forget that Naples is famous for the fried pizza too: it was born during the postwar period, as a remedy to save the dough left.
It consists in a half-moon dough, stuffed and fried. The original recipe involved a filling with ricotta and pork scratchings.
Today, it can be found in several variants: from tomato and mozzarella to ricotta and salami, and to gourmet versions with original and innovative fillings.
Pasta
Let's move from pizza to the first course, or better to say pasta.
There is no shortage of classic recipes: spaghetti with clams, pasta omelette, pasta alla genovese, ziti al ragù, and much more.
Here is a piece of advice, a peculiar place where Neapolitan traditional cuisine can be tasted, above all pasta and potatoes with provola:
The trattoria "Da Nennella", in the area of Quartieri Spagnoli, has been known for 70 years as it offers the best part of Neapolitan recipes, and it is surrounded by a real and extraordinary Neapolitan atmosphere.
It is not a standard restaurant in which tranquility and formal staff could be found: a folkloric and genuine place will welcome you in a caring chaos.
If you can take jokes and mocks, then this is the restaurant for you!
Fried cuoppo
The king of street food is, instead, the "fried cuoppo", a cone-shaped paper filled with seafood or land delicacies, battered and fried, of course.
The cuoppo contains arancini, fritters, crocchè, little pasta omelette and vegetables; while the seafood one is made up of anchovies, salted cod, squid rings, musky octopuses and algae fritters.
Strolling around the city, you will find a great many fried food shops, waiting for your tasting of cuoppo, and some of them could even recommend a "sweet cuoppo", full of fritters sprinkled by sugar and liquid chocolate.
Sfogliatella, babà and other typical pastries

The reputation of Naples about the art of cooking is also due to pastries.
There exists a long pastry tradition, including babà, pastiera, caprese cake and sfogliatelle frolle or ricce.
Nonetheless, you can taste typical sweets related to special occasions.
At Christmas, on the streets, you can smell:
Struffoli: small balls of fried dough, covered in warm honey and decorated with citron and coloured sugared almond;

Roccocò: hard, ring-shaped biscuits;

Mostaccioli: diamond-shaped biscuits covered in chocolate icing;

Susamielli: s-shaped biscuits with a dough of almonds, honey and spices.
Certainly, the Easter queen is the pastiera, a tart filled with cooked wheat, eggs, ricotta, sugar and candied fruit.
Carnival is characterized by the Neapolitan migliaccio, made up of simple ingredients: semolina, milk, ricotta, eggs, sugar and flavouring.
On Father's Day, every bakery sells the famous Saint Joseph fritters, a dough made from flour, sugar, eggs and butter; the dough is fried and decorated with crème patissière, powdered sugar and a black cherry in syrup.
Pastries created by famous Neapolitan pastry shops are highly recommended too, such as:
the famous sfogliatella riccia by Attanasio;
sfogliatella frolla by Carraturo;
Ministeriale by Scaturchio;
Fiocchi di neve by Poppella.
Lard and pepper tarallo

Lard and pepper taralli are our last advice within the list of typical products to be tasted.
Last but non least, of course, to end in style: during a stroll along the Caracciolo seafront, stop by one of the many kiosks where you can buy a tarallo.
The tarallo was born at the end of 18th century, when bakers used to add a little lard and a lot of pepper to the risen dough just left from bread preparation.
Then, they cut the dough in two little stripes, coiled like a round braid, and finally they baked it together with bread.
At the beginning of the 19the century, the lard and pepper tarallo was endowed with another ingredient, still fundamental: almond.
Many taralli shops are present in Naples, but eating them while cherishing the sea on Caracciolo street will make you feel at peace with the world.
What to do in Naples: art
If you are planning a trip to Naples, it is a fact that you probably have a long to-do list and monuments you want to see.
Art in Naples is a regular, and the museums list must be taken into account – absolutely!
Some of the most important ones are:
National Archaeological Museum;
National Museum of Capodimonte;
National Museum of San Martino;
Royal Palace of Naples;
Civic Museum of Castel Nuovo, inside Angevin Keep;
PAN – Palazzo delle Arti di Napoli;
Museo Madre, Donnaregina Contemporary Art Museum;
Museum of the Treasure of San Gennaro.
This article is committed to little gems not to be missed, very useful even if you can spend just little time visiting city museums.
If you wish, you could come to know these wonderful places by reading other specific articles on our blog.
Sansevero Chapel and the Veiled Christ

There is a lot to be said about this place of tourist interest, indeed an extensive article is going to be presented on the blog.
However, this artistic jewel of the city deserves to be mentioned here too.
Sansevero Chapel is imbued with legends and mistery, but the key to its allure is the extraordinary artistic production present inside.
If you can spend just one day in Naples, you have to try a visit and enjoy the following masterpieces: the Veiled Christ by Giuseppe Sanmartino, the statues of Pudicizia by Antonio Corradini and of Disinganno by Francesco Queirolo, and the anatomical machines.
As a whole, this chapel-museum is rich in meanings to be found out and in works of art that will leave you breathless.
The last masterpiece by Caravaggio at Palazzo Zevallos Stigliano

There is another piece of art that you can not miss: the last masterpiece by Caravaggio, kept in Palazzo Zevallos Stigliano on Toledo street: The Martyrdom of Saint Ursula.
This last masterpiece by Michelangelo Merisi is located in the Sala degli Stucchi, where the museum gallery of the same name is being hold, and which is part of the network of the Italian Galleries owned by Intesa Sanpaolo.
The painting dates back to 1610, and it represents Saint Ursula resisting to the flatteries of Attila and, consequently, run through by an arrow.
Behind the Saint, Caravaggio portraits himself too.
Tomb of the Cardinal Brancaccio by Donatello
Few people (even among Neapolitans) know that there is one of the most important sculptures in the apse of the Church of Sant'Angelo a Nilo, and it was sculpted by Donatello.
It is the Tomb of the Cardinal Brancaccio, chiselled in Pisa by Donatello e Michelozzo, from 1426 to 1428, and then shipped by sea.
The beauty of the tomb, which reveals the canopied layout typical of the Gothic tombs, is enriched with the new sculpture technique of Donatello: the stacciato, a recessed or relief sculpture carved only millimetres deep.
But Naples is not just monuments, history, art and food: it is also long walks at the discovery of the city itself.
What to do in Naples: walks and and green oases

Are you in Naples and there is a good weather outside? Maybe you do not want to close yourself into a museum.
Do not worry! The city offers a lot of places to be discovered while strolling about.
Without a doubt, the most famous is the Seafront, 3km from Nazario Sauro street to Mergellina, where you will find the incredible view of the Vesuvio waiting for you, but also the outline of the isle of Capri, of Posillipo promontory, of Castel dell'Ovo and Borgo Marinari.
Along the seafront, there are a great deal of cafés, restaurants and the Villa Comunale.
If you prefer more challenging strolls, urban trekking, then try the Paths of the Vesuvio National Parks – you will go up to the crater – or one of the over 200 Stairways in Naples, joining different areas of the city.
In regard to parks and natural oases, Naples offers beautiful green areas:
The Park of Capodimonte;
Parco Virgiliano at Posillipo;
Villa Floridiana at Vomero;
Parco dei Camaldoli;
Nature Reserve of Astroni, WWF oases near Campi Flegrei;
Parco del Poggio at Colli Aminei;
Botanical Garden, belonging to the Faculty of Mathematics, Physics and Natural Sciences of University Federico II;
Parco Vergiliano at Piedigrotta (different from parco Virgiliano at Posillipo), famous for safeguarding the tomb of Leopardi and the sepulchre of Virgilio.
After these starting points about food, art, walks and green areas, here is a list of activities in Naples during holidays, either at Christmas or in summer …or as a break from your daily routine!
What to do in Naples during holidays
Have you made up you mind about spending Christmas, summer or working holidays in Naples? Would you like to know what to do?
Good! We will help you!
Christmas in Naples
At Christmas, you can not miss the atmosphere of San Gregorio Armeno street.
Enjoy the magic of artisan workshops specialised in nativity scenes and its figures, where you will find the right ones to bring back home.
Have fun looking around, and try to spot the biblical characters, but also the modern-day ones: among the shepherds, you will find politicians, VIP and Neapolitan characters, such as Totò and Eduardo.
San Gregorio Armeno and its workshops are accessible all year round, but visiting it at Christmas is a unique experience, though more chaotic.
In the surroundings of Naples, during Christmas holidays, take a visit Salerno for its lovely "Luci d'Artista", set up to light up the city centre.
Summer in Naples
In summer, there are a lot of things to do because Naples is always lively and cheerful, and it turns into a real "oper-air theatre", just like its outskirts.
Grab at least one of the following opportunities:
go kayaking in the marine protected area of Parco Sommerso di Gaiola;

have a drink in one of the lounge bars of Piazza Bellini, close to the interesting Greek-Roman site;

see concerts within museums open at night;

reach one of the isles around: Capri, Ischia, Procida;

visit the beauties of Amalfi Coast.
Concerning the surroundings of Naples, do not forget to visit the Royal Palace of Caserta.
You just have to come and visit us!
In conclusion, as you have just read, Naples if full of things to do and these represent just a tiny part of what this city can offer.
Ask for information on the basis of your period and stay, so that we can help you and provide personalised tours!
We are waiting for you!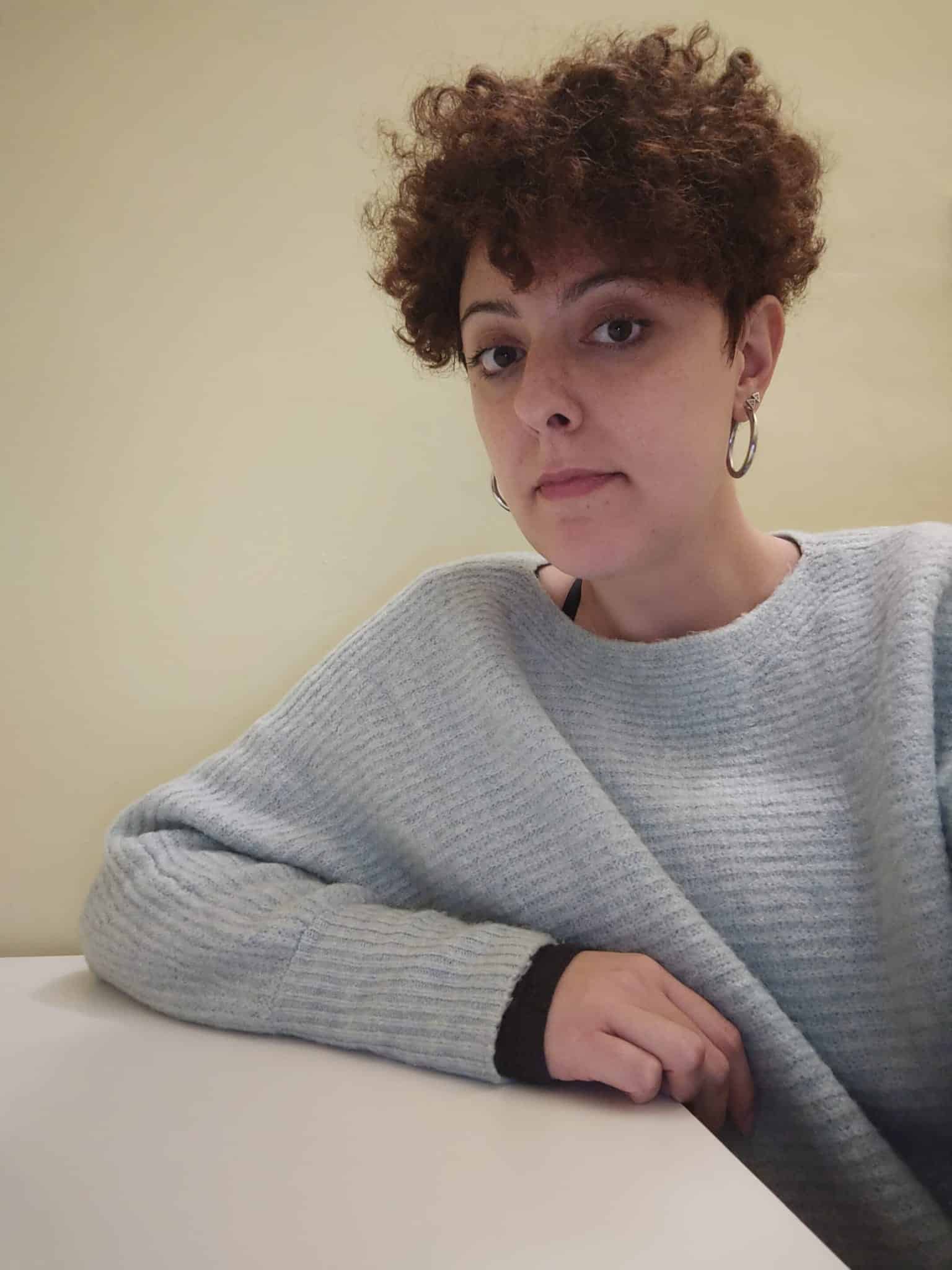 Insegnante di lingua e letteratura inglese per la scuola secondaria, traduttrice e correttrice di bozze. Coltivo con devozione e premura l'interesse per la cultura giapponese, e nutro tutte le mie altre creature con la stessa cura: libri, film, musica. Viaggio tanto, ma resto figlia di Partenope.