Museo di Capodimonte with its wood is one of the places in Naples where you should stay all day long.
Probably, you will not find it in a list of places and activities to do in the city.
However, we recommend it as you could live a unique experience, where the beauty of nature does not prevail over art, and vice versa.
The Real Bosco di Capodimonte is a public park, an immense historic garden. It includes the Reggia and other buildings from '700, characterised by their timeless charm.
You would take a walk in a green oasis surrounded by serenity, art and poetry.
First of all, we will look at how to reach the museum and the wood from Napoliving, our hotel.
Di cosa parliamo in questo articolo
How to reach Real Bosco di Capodimonte
From our rooms in Napoliving, you could choose to reach Museo di Capodimonte and its wood on foot, by walking on via Santa Teresa degli Scalzi.
It is 4 km away, so your walk would take an hour. This could be an enjoyable alternative, however you should also consider that the road is uphill.
There are also 3 cultural routes to reach Bosco di Capodimonte:
"I Due Musei" – around 2 km long – it connects Capodimonte to the National Archeological Museum, by going through Ponte della Sanità, Catacombe di San Gennaro and Scale del Niccolini;
"O' Presepio" – around 2 km long – it starts from Porta San Gennaro, by going through Vergini, Sanità and then the hill, by walking on Salita Capodimonte;
"Il Moiariello" – around 2 km long – it starts from former Caserma Garibaldi in Via Foria and it ends at Porta Grande, by walking on Moiariello.
You should consider also these paths are uphill, so if you have children or if you do not enjoy walking long distances, we recommend you choose different options:
Navetta Shuttle Capodimonte: from Piazza Trieste e Trento, it reaches Museo di Capodimonte in 22 minutes, and it leaves every hour;
Car: take the motorway and then the exit Capodimonte;
Underground: take Linea 1 from Università – the stop near our rooms – towards Piscinola, and stop at Museo. From there, you would need to take a few buses. Lines 168 and 178 stop at Porta Piccola, via Miano; line C63 stops at Porta Grande, via Capodimonte; line 604 stops at Viale Colli Aminei, around 200 m from Porta Piccola.
Citysightseeing bus: Museo di Capodimonte is one of the stops of line A.
Once you choose how to reach Museo di Capodimonte, you can go on reading about its history and the beauty of the wood.
Museo di Capodimonte: story, times and ticket
Museo di Capodimonte is located in the historic Reggia in the Wood, and it looks after artworks of value and poetic charm.
Reggia di Capodimonte has been a residency for the Borbone of Naples, the Bonaparte, the Murat, the Savoia, and each detail of its rooms tells a part of history.
Carlo di Borbone requested its construction in 1738 to keep the Farnese Collection. It was a Royal palace until 1957, then it became the Museo di Capodimonte.
Museo di Capodimonte stands on 4 floors:
Ground Floor: here you would find the ticket office, the bookshop, the auditorium, Sala Sol Lewitt, Manifesti Mele, the Cabinet of Prints, and the 'Ottocento privato' section;
First Floor: it includes the Farnese Gallery, the 'l'Opera si racconta' section, the Borgia Collection, the Royal Apartment, the porcelain collection, the De Ciccio Collection, the Farnese and Bourbon Armoury, and the Porcelain Boudoir;
Second Floor: in this area you would admire the Avalos Tapestry, the 13th and 14th centuries' arts Gallery, the 'Depositi' exhibition, and the contemporary art section.
Third Floor: it is focused on contemporary art and the 19th and 20th centuries Gallery.
Below, the Map of Museo di Capodimonte:
The Museo di Capodimonte only closes on Wednesday. Entrance time is from 8:30am to 7:30pm, while Second and Third Floors only open from 9:30am to 5:00pm.
The ticket office and the bookshop close at 6:30pm.
The ticket that also includes exhibitions is € 14, it is free for children under 18 years old and for people who own Artecard. In any other case the ticket is:
€10 for people affiliated with San Carlo and for people who own Carta Freccia;
€8 for people aged between 18 and 24 years;
€6 during free Sundays and any other day of free entrance.
After your visit at Museo, you must take a walk in the Wood. It will lead to unexpected natural and historical wonders.
Let's find out!
Real Bosco di Capodimonte: historical garden and public park
The Real Bosco di Capodimonte first was a hunting reserve owned by Carlo di Borbone, and it extends for 134 hectares around the Reggia.
It was designed in 1734 by architect Ferdinando Sanfelice. It is distributed on boulevards lined with 400 plant species which were planted throughout 2 centuries. They also include 17 historical buildings.
The architect imagined dividing the wood into 2 sections: the Garden around the Reggia and the Wood for hunting.
At the present time, Real Bosco di Capodimonte includes 4 main areas:
Giardino Paesaggistico: the area right around the Reggia, where you would find the panoramic viewpoint overlooking the city and the Gulf, and the spectacular Fountain from sculptor Antonio Belliazzi;
Giardino Anglo-Cinese: in this area, you would find rare exotic plants, such as a camphor tree, a Taxodium, a eucalyptus, some camellias, a Lebanese cedar, and a tea tree;
Giardino Tardo Barocco: the wood has various entrances, 'Porta di Mezzo' entrance brings you to the Giardino Barocco. From the opening semicircle, 5 boulevards branch out, decorated with holm oaks, limes, and maples;
Giardino Paesaggistico Pastorale: on the north side of the Giardino Tardo Barocco, you would find a pastoral landscape, with hills and meadows. In this area, you would see buildings such as the Capodimonte Porcelain Factory, the Church of San Gennaro, and 'la Capraia' – it included spaces for agricultural purposes, barns, and warehouses.
In 2014, the park was awarded as Most Beautiful Park in Italy, because of its botanical and architectural heritage.
While walking, the beauty of nature will catch your eye, but also the 17 historical buildings as residences, hunting lodges, laboratories, warehouses, and churches, fountains and statues.
Bear in mind that Real Bosco di Capodimonte is a public park with free entrance. You can take a walk inside and have no obligation to visit the Museum.
Opening and closing hours:
In October, February and March: from 7:00am to 6:00pm;
In November, December and January: from 7:00am to 5:00pm;
In April, May, June, July, August and September: from 7:00am to 7:30pm.
On 25th December, 1st January and Pasquetta – the day after Easter – it will be closed.
Here is the Map of the wood:
The Museum and the Real Bosco di Capodimonte are a landmark that cannot be missed when you will be in Naples. For their historical and cultural significance, but also for the magical atmosphere defining them, and a place where you can enjoy a haven made of art and relaxation.
We look forward to welcoming you in our rooms, and sharing even more details to let you fall in love with each side of this wonderful city.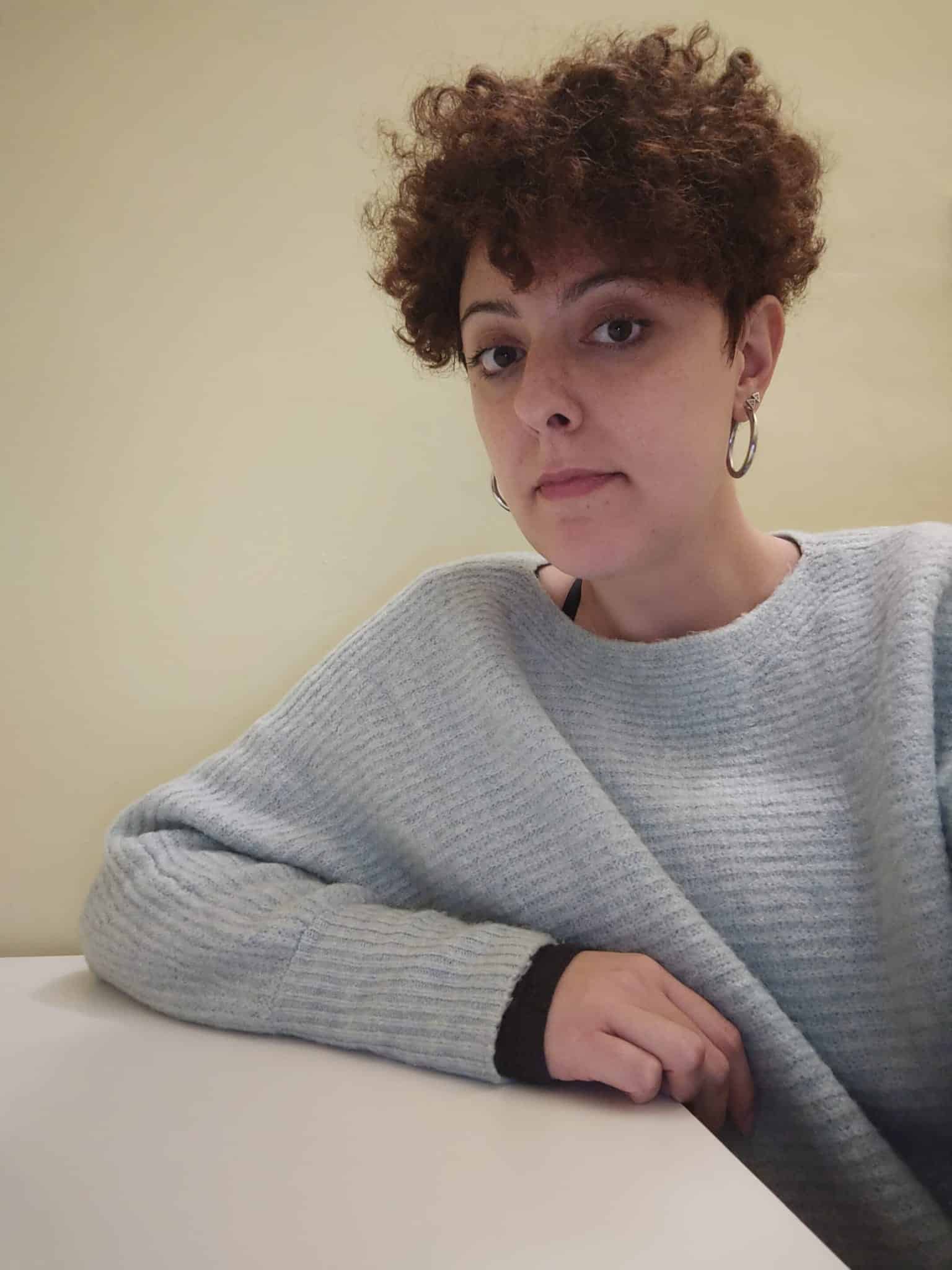 Insegnante di lingua e letteratura inglese per la scuola secondaria, traduttrice e correttrice di bozze. Coltivo con devozione e premura l'interesse per la cultura giapponese, e nutro tutte le mie altre creature con la stessa cura: libri, film, musica. Viaggio tanto, ma resto figlia di Partenope.